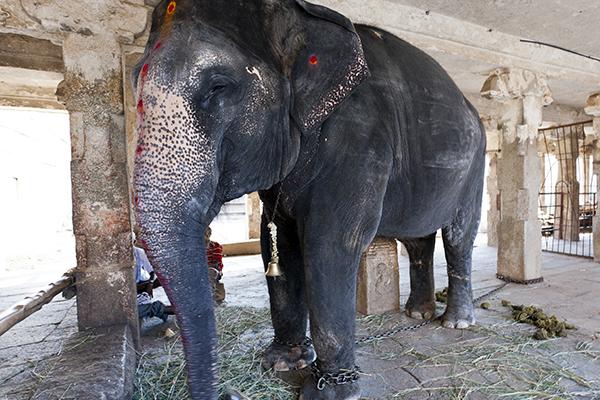 Do you have information on zoos, dolphinariums, caged animals or animals being used for picture taking, shows or any other form of exploitation of wild animals? Have you seen animals in poor condition or suffering abuse? Have you witnessed bad practices on a safari or on an outing? Are you worried about the dancing bear you have seen, or other exhibited animals?
Let us know about any problem concerning the welfare of animals you have witnessed on your travels around the country or abroad. Send us the details of what you have witnessed and we assist you in filing a report.
It is vital that the information includes as many details as possible, for example:
1. Take pictures (photos or video)
2. Gather as much information as possible:
What kind of animals are involved and how many?
What physical condition are they in?
What are the environmental conditions?(Size of housing, substrate, environmental enrichment, etc.).
Do the animals display abnormal behavior?(e.g, repeatedly walking from side to side, swaying, twisting the neck, self-mutilatation ...).
What kind of "entertainment" is it?
Is there direct contact with the animals?
What companies or people are involved in the exploitation?
Where are the events or facilities announced?(Hotels, tourist offices, travel agencies, etc).
If available, pick up any kind of documentation (brochures, flyers, etc.) you can get?
3. Write up a report of what you have witnessed.
Send your information to turismo@faada.org including your name and contact details or fill in this form
In addition, express your concerns to your tour guide, the tour operator and / or hotel, both instantly and in writing. This will ensure that animal welfare becomes an important issue on their agenda.
In FAADA we revise the information and do the follow up. We try to contact the local animal protection agencies, tour operators, establishments and authorities of the country where you have observed the abuse. We work closely with the tourism industry and other international organizations to effectively address travelers' concerns about animal exploitation in the wild and in captivity.
If you would you like to find out more about centers with a more critical point of view concerning the welfare of wild animals, check out the information below:
• On visiting zoos
• Tips on filming animals