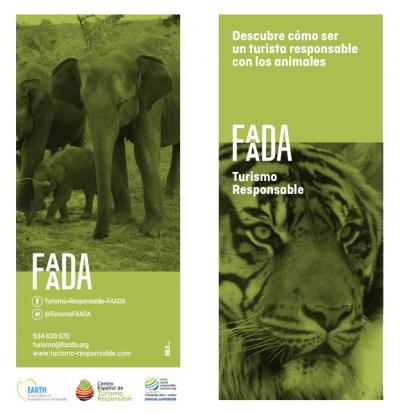 Help us spread the word about animal-friendly tourism.

Hand out copies of our brochures to your friends, family, coworkers, or lay the out in stores, bars, libraries, etc.

The more travelers become aware of what activities to avoid, the less animals get harmed.

To receive copies for distribution write to activismo@faada.org indicating the approximate amount of brochures you require, an address and a phone number. You can also download them from this web page and print them yourself!
Leaflet A4 "For a responsible tourism towards animals"
Thanks!